Lenskart success story.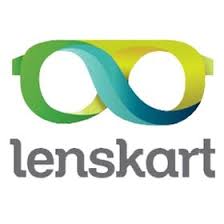 There are many brands which started as digital-native brands and now are moving into physical Brick & Mortar game. Lenskart is one such Indian brand.
Lenskart has revolutionized the unorganized eye care sector in India.
Started as an online portal for contact lenses, the company moved on to introduce prescription glasses and sunglasses in its product range as well.
They have augmented reality technology that provides "3D Try-on services" and online eye check-up services.
Lenskart has now transformed its model into physical brick & mortar retail. They now operate more than 550 plus stores in India.
Personally, I find them very trendy and fashionable at the same time quite sophisticated.
Recently one of the news articles caught my attention which mentioned lenskart's entry into the Middle Eastern countries, primarily the United Arab Emirates.
Why Lenskart model is unique?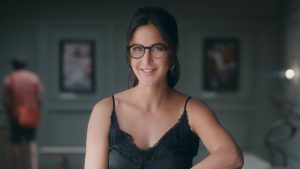 Disrupted the unorganized eye care market by bringing a professional touch to its services.
A large collection of styles of frames, and over 45 different kinds of high-quality lenses.
Focus on the quality, durability, and styling of the spectacles.
An inventory-led model wherein the designs are passed on to their selected manufacturers and they produce the frames & lenses based on the demand for that particular style.
Started as a digital brand and now adopted an Omni-channel model of retailing.
It offers services such as 3-D trial facilities in order to make the process smoother for its customers.
It also follows an aggressive marketing strategy where it offers its first-time customers their first frame free of cost. ( A technique to grow the user base fast).
Power to use digital cookies (data) to understand their customers, engage with them and build them as their brand ambassadors.
watch their seasonal collection video.
Learn the retail trends for 2021, click here.
Why Lenskart pivoted to Omni channel retail model?
One of the insights from the research showed that Indian consumers were a little apprehensive of purchasing eyewear online.
The customers wanted to try the frames i.e. touch & feel of the spectacles were desired.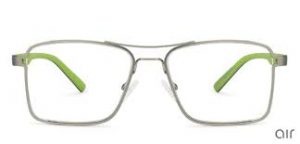 Also, opening up physical stores helped the brand grow its business faster and gain the trust of its customers.
They used the Omni-channel to convert their offline customers to online by offering them application and portal facilities.
Digitalization helped Lenskart to monitor their customer's preferences, their locations, and developed a sales funnel wherein they could drive online traffic to their physical stores in order to boost trials of their trendy frames and lenses.
That's the main aim of any retailer i.e. to drive online traffic into their stores.
Now operating over 500 stores in 30 cities, Lenskart is now contemplating of scaling their retail store operations through franchising in order to gain more market share.
With physical store presence, they are now providing customer service to their customers in terms of free eye check ups etc.
Currently, they command 70% of the eyewear market in India.
Let me mention here that one-third of the India's population wear glasses or lenses.
Founder Peyush Bansal of Lenskart was able to identify this trend and the unorganized sector quite early in their business cycle.
Learn 10 hacks to kick start your ecommerce business, read here.
Core belief of Lenskart.
They have positioned themselves as a fashion accessory brand rather than the medical driven eye care brand.
Their customers today checks out the latest trends and style on Lenskart.com prior to making a purchase decision.
They have 3D technology which is AR driven for their customers to check the frames and looks on their faces.
Youtube link (kathrina)
Bringing economies of scale to its operations
Since they don't own any manufacturing (example of Lean management), hence they are able to use some of the finest manufacturing facilities in the world as their shortlisted manufacturers.
"The fact that there is no middleman involved means the company can pass on the benefit of reduced costs to the customers in the form of almost 70% lower prices. The frames at Lenskart.com are crafted in some of the finest production lines in the world and are inspected thrice before being delivered."
– Peyush Bansal in an old interview with Vision Mag
With the entry of such a dynamic brand into Gulf territory, I foresee eyewear sector in the territory will see some innovative action in the coming days.
Brands like Magrabi, optix, visioncare, al jabber optics, Rivoli eyezone etc will have to steer up with their digital & retail initiatives in order to compete with Lenskart who has emerged as a winner despite digital onslaught by giants like amazon, flipkart etc.
Coming days will definitely see some action in the category here which will be beneficial for the customers.
Let me also cover one of the digital native brands which also has adopted Omni channel approach to its advantage.
Case study – Bonobos.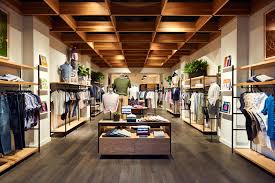 Boosting engagement for men's apparel purchases Founded in 2007, New York-headquartered Bonobos positions itself as "the largest clothing brand ever built on the web", designing and selling a new type of smarter men's apparel.
In 2012, it opened physical stores in response to online customers' desire to try on clothing before ordering, and now has almost 20 stores in major cities across the United States.
These "guide shops" act as product showrooms: they have items in every colour, size, fit and fabric available to try on, but keep no product in stock for immediate purchase.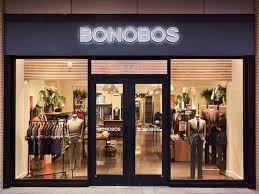 These guide shops provide high-touch, highly personalized experiential components that cannot be replicated online.
Upon entering, a guide (style assistant) provides a one-on-one service to help customers find the items with the best fit and style, which are then ordered and delivered directly to their home.
Appointments can last up to 45 minutes, and there is a lounge area with free beer, soda and water.
Moreover, the trial of clothing before online purchase reduces the chance of returns, as it is estimated that e-commerce purchases typically have a 30% return rate; a greater portion of new customers come to Bonobos through the guide shops than online.
Inference:
Omni channel approach helps both online and offline channels to engage customers.
Today customers are using multiple platforms for their purchases.
Hence both online and physical stores are complementing each other in driving customers towards the brand.
References : techcrunch, blog.finology.in, prnewswire.
About the author:
Ritesh Mohan is a passionate retail professional with over 20 years in the Retail sector, handling some of the biggest brands in the beauty, fashion, and fragrances retail & FMCG sector. He has been instrumental in the growth of some of the regional brands as well in the Middle East region. Ritesh specializes in Retail management, Product development, and Brand Management, Retail Operations, Sales Management, and Franchising & Business Management. He strongly believes in empowering business owners with his wisdom & experience of around two decades in the industry.
Ritesh can also be followed on Instagram as @mohanritesh & on Youtube as @riteshmohan
Buy a " Simplifying retail" book for powering your retail careers & retail stores.
Amazon.ae :
https://www.amazon.ae/Simplifying-retail-Ritesh-Mohan/dp/9390396042/ref=sr_1_1?crid=3P05GBWPB6ANR&dchild=1&keywords=simplifying+retail&qid=1606116153&sprefix=simplify%2Caps%2C450&sr=8-1
Amazon.com :
https://www.amazon.com/Simplifying-retail-Ritesh-Mohan/dp/9390396042/ref=sr_1_2?keywords=simplifying+retail+book&qid=1606116248&sr=8-2