Farm to fork or Fresh to plate – Niches make Money.
Farm to fork or fresh to plate food tech concepts can re-vitalize FMCG brands into their new avatars.
The only way for FMCG brands to thrive in the digital age is to focus on niches.
FMCG is an acronym for Fast-moving consumer goods.
My inspiration to write this article comes from my interaction with my LinkedIn friend, Shahid khan and I am going to share some of my learnings from the newly emerging sector "Fresh to plate" or "farm to fork".
These two terms were unheard of in the early 2000s or even in traditional FMCG (fast-moving consumers goods) kind of business.
Thanks to evolving tech developments and changes in consumer behavior,
customers are now open to accepting fresh food delivered to their homes and convenience which comes attached to it.
Will OTT take over movie theatres? Click here to read.
What is farm to fork Business model?
Any company operating on a farm-to-fork business model controls the entire back-end supply chain, powered by stringent cold chain control to maintain the quality and freshness of each product.
This starts from the time of procurement, processing, storage to the time it reaches the end consumer.
Watch the video advertisement to understand the farm to fork business.
Hope the business proposition for "fresh to the kitchen" or "farm to fork" is now clear.
Is D2C (direct to customer) similar to ecommerce?
A traditional food Ecommerce site may contain various categories such as fresh foods, packaged foods – spices, condiments, etc.
But when you focus on one category of the overall eCommerce grocery retailer, you started aiming for a niche segment that forms the basic premise for any D2C brand.
The D2C market in India is at a growing stage and is expected to attain a size of $100 billion by 2025.
D2C sales in the middle east region are estimated to account for $17.75 billion of total e-commerce sales in 2020, up 24.3% from the previous year.
The pandemic has played a major role in accelerating growth for the sector.
D2C has the obvious advantage of direct consumer connect as they control sourcing, procurement, logistics, and distribution directly to customers, removing the channel margin-eaters from the value chain.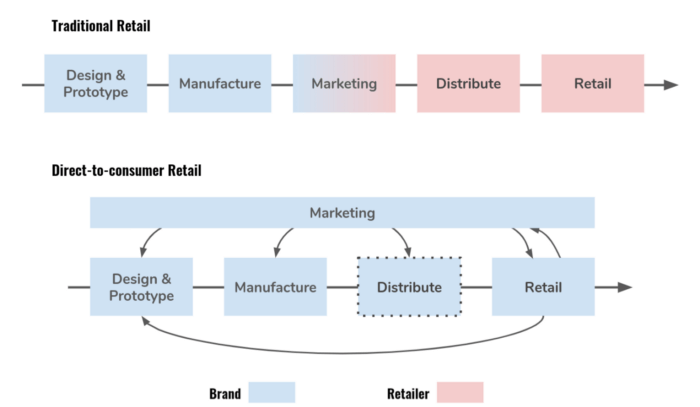 What is the margin-eaters for any FMCG player?
The answer is mainly the end retailers' margins, distributors' margins, fixed costs, below-the-line marketing activities, and costs & finally advertising.
So in D2C business, your margins (retail & distributor) are saved whereas your customer acquisition costs are increased which over a period of time comes down with an increase in online orders and volume.
Challenges in D2C business model like "farm to fork" or "farm to plate"
Building a robust infrastructure that can sustain growth and enable quick scale-up. This needs a bottom-up approach.
Tech tools to maintain the temperature of warehouses, transporting trucks between 0-4degree.
In the middle east, it is one such challenge wherein the temperature soars to 50% degrees during peak summers.
The "farm to fork" kind of businesses, need continuous investments.
Investments in terms of infrastructure creation, creating distribution hubs, trucks, Talent, digital initiatives, and most importantly tech support.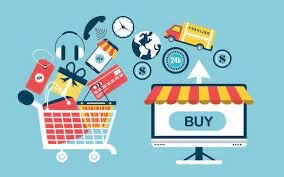 Licious – brand's core achievements in emerging unicorn startup in India.
Licious is 29th unicorn to emerge out of India in 2021
The latest funding would help it compete better with players such as FreshToHome and Zappfresh, as well as large players like BigBasket and Swiggy
Licious serves over 1 million orders every month
Fresh meat and seafood is still an underserved and unorganised sector that holds an opportunity of $40 billion
Technology tools in D2C or farm to fork businesses
Online Ordering Platform
In the D2C business, your online ordering platform or app is the front-of-house place where your customers interact with your brand.
From a profitability point of view too, it's always preferred to get orders on your own platform so that you do away from the third-party commissions.
AI controlled logistics distribution cold chain.
Robust delivery systems within a hour within city limits.
Online ordering and processing – customer acquisitions
Customer retention
Online marketing
What the Middle East players like (al islami, alyoum, alain foods) must do to re-invent themselves?
Challenge themselves– first foremost thing the regional players must do is to challenge their core business model and practices.
Bring Fresh perspectives in thinking instead of shouting "freshness" in their advertising slogans.
Start thinking keeping 10-year horizon. Formulate strategies that can sustain the business for the next decade and command its leadership position in the marketplace.
Leverage their core infrastructure and combine it with the layer of technology innovation, keeping the customer centricity in mind.
Leverage their network of HORECA – not to sell the merchandise but in customer acquisition or pick up points.
Throw the modern trade thinking cap into the bin– Start imaging a world or marketplace wherein there exists no hypermarkets, supermarkets or power retailers. Then answer the question,
"How would you still be able to service your end customer?"
Are you good in negotiations? Think again. Click here to learn more.
Case study- Fresh to Home
This is a famous food tech start-up in India.
They formed a community of fishermen in south India or "solidarity-based agricultural undertakings" as called in the western world or as a "cooperative movement" in the democratic world.
Bringing fishermen online
The app works on a simple and gamified model.
Once a fisherman opens the app, the camera "reads" the fish, and detects the variety, size, based on which the fisherman puts in his bid.
At the other end, one or two "feet on street" bid at auctions, pick up the catch and transport it through the cold chain to respective hubs.
The app reads the fish based on neural network training that detects the kind of fish.
They use an AI-based, US-patented technology.
The consumer has to pick a product from the platform.
The produce is shipped from central hubs to distribution hubs, from where it is transported in vacuum-sealed pouches, cold boxes, and temperature-controlled trucks
"FreshToHome's brand proposition is to provide food that is 100 percent fresh and with zero preservatives.
Definitely, not an easy feat to achieve in an unorganized sector such as the fish and meat industry in India.
India alone consumes USD 30 billion worth of meat products annually. The size of the market makes it attractive for the food tech players & investors.
References: Image courtesy- Connected corners, news articles in Hindustan times, RetailME, euractiv.de, 
Summary –
Any FMCG brand that can disrupt itself first, disrupt its own processes and thoughts, have a better chance of survival in near future.
Any of the frozen food middle east players, seeking to get a fresh perspective on initiating their business plans for the food tech ventures, now know their GO-TO person (#retailritesh)
About the author
Ritesh Mohan is a passionate retail professional with over 22 years in the Retail sector, handling some of the biggest brands in the beauty, fashion, and fragrances retail & FMCG sector.
He has been instrumental in the growth of some of the regional brands as well in the Middle East region.
Ritesh specializes in Retail management, Product development, and Brand Management, Retail Operations, Sales Management, and Franchising & Business Management.
He strongly believes in empowering business owners with his wisdom & experience of around two decades in the industry.
follow me on Instagram as @mohanritesh & on Youtube as @riteshmohan