Can you 3D print your own toys?
If you have a young son or a daughter at your home who is fond of gaming whether it is Roblox or any other platforms, You will observe that they get involved and engaged in the gaming environment so much so that they start associating themselves with the characters of the game.
Whether the games are PUBG, Fortnite, league of legends, or Minecraft, one thing is common with all these games is the level of addiction and engagement to succeed to the next level.
Why do gamers get hooked on games?
The author Nir Ayal in his book "Hooked" explains this phenomenon as 4 step process.
a trigger to begin using the product,
an action to satisfy the trigger,
a variable reward for the action,
some type of investment that, ultimately, makes the product more valuable to the user.
How could toy retailers use 3D print phenomenon to their advantage?
If you observe the consumer's behavior while they are hooked on their game on their pads or gaming console, you will discover the underlying need that exists inside each one of them and that is the need " To be the part of the game" i.e. superhero fans want to be "immortalized in plastic" by seeing themselves become action figures.
Frankly speaking, during my younger days, I was a big fan and collector of GI JOE figurines and toys.
With the advent of tech tools, the dream for millions of gaming fans is coming to life.
Wherein they can create their own figurine or get "immortalized in plastic."
Gadgets like 3D printers and facial 3D scanners (which are now available as an app as well) bring the dream of creating your own 3D printed figurine into reality.
Hasbro, the world's biggest toy manufacturer is spearheading this revolution into the world of Hyper Personalisation for their customers.
The Hasbro Selfie Series, which employs 3D printing to let consumers create a collector-grade six-inch action figure in their likeness for $60.
The team at Hasbro will initially launch with costume designs from G.I. Joe, Ghostbusters, Power Rangers, and Marvel, as well as designs inspired by Star Wars heroes.
To make a figure, fans download the Hasbro Pulse app, scan their face, customize the action figure and hairstyle, and send their mock-ups to 3D printers.
Join my FB group of Retail Evangelists, using this link, click here.
The 3D print advantages to retailers:
Hyper Personalisation will lead to creating brand loyalty which will result in sales.
Building a community of gaming enthusiasts and creating a virality of your campaign without spending on celebrity endorsements.
An unique gifting proposition to gift someone you love their personalized figurine in the costume of their favorite gaming environment.
Want to learn more about Hyper Personalisation, click here.
Check out the video
Summary:
Indeed a long road ahead for our middle eastern toy retailers to look beyond trading.
They need to create experiential gaming hubs using the Hyper Personalisation model similar to the Hasbro selfie series.
If you are a retailer and in need of bespoke strategies to grow & scale your business then feel free to reach out to me.
email me riteshmohan786@gmail.com
My book, ― "How to become a shark salesman", provides tricks, concepts and hacks to grow your business by learning the Art of selling & become a ―Shark in selling.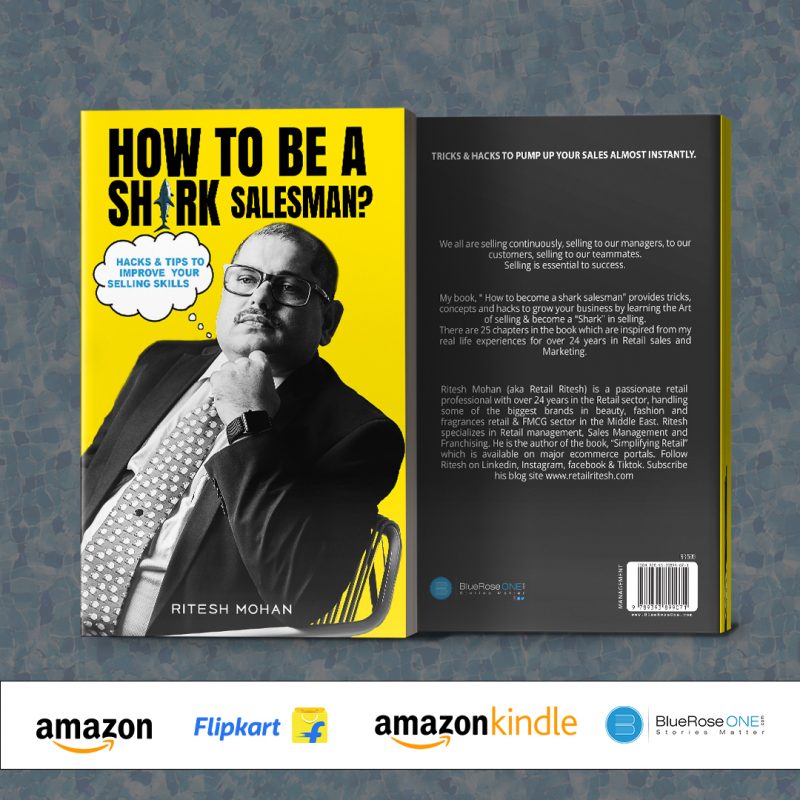 Grab your copy here.
for purchase from Amazon.ae, click here.
for purchase from Amazon.in, click here
for purchase from Amazon.com (global), click here