Catalogs are ever- green marketing mediums.
I remember during my tenure with Koj est (way back in 2004-2009), I was handling a cosmetics brand Mikyajy and one of the most successful campaigns that we executed was creating our own marketing medium. Yes, it was our first initiative toward creating our "Owned Media".
Yes, you have guessed it right… it was a Seasonal Product Catalogue.
It was designed in the form of a magazine, showcasing the products, step by step guide on how to get the seasonal look, and educational content pertaining to makeup.
The catalog was instrumental in driving footfalls to our stores as we executed the door drop campaign in the residential areas within the proximity of our stores across UAE and KSA.
The response was amazing as customers walked into the stores with the catalog copies asking for a particular shade.
Nostalgia is the best Emotive trigger
Catalogs create anticipation and expectation for customers.
They showcase brands and reflect their personalities and enhance engagement and aspirations.
Why Catalogs are back?
Digital versions took the place of the typical catalogs wherein the brands took their catalogs digitally and hence we saw fewer catalogs from the brands.
I recall a statement from Jeff Bezzos's book, "Everything Store", in order to stay agile and relevant, focus on things that are not going to change in the near future.
Things like:
People still want to connect with others.
They need to engage, have experiences, explore, and learn.
They want to be entertained.
They need to establish their position and identity within society.
Catalogs are predictable.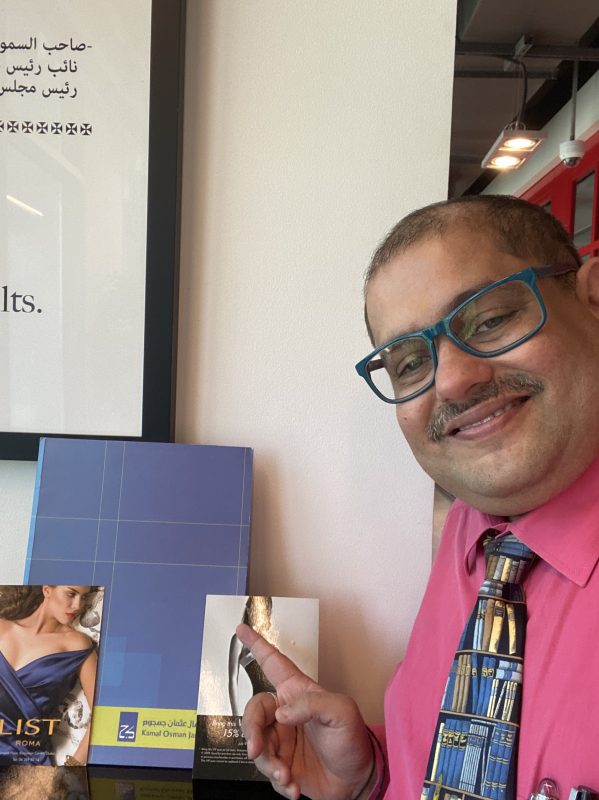 Catalogs are measurable.
Using sophisticated metrics, when a catalog drops into a home retailers/brands know exactly when to expect sales.
In best practices, retailers/brands have a 10-day strong selling window with a predictable bell curve model that allows them to time product deliveries.
Retailers can design the catalog based on the product which they would like to push more in the store.
High-margin products get more space in the catalog in the form of editorials etc.
Stores could stock those products accordingly & the selling window also enables them to gear up customer service accordingly.
To Learn more about growth hacks for supermarkets, grocery retailers, click here.
The touch points brands need to embrace.
It is the best form of "Owned media marketing" just like your social media pages and channels. It is also a tool for "Unified commerce".
Brands like Warby Parker who is a true multi/omnichannel marketer, started as a digital native offering five eyeglass frames delivered by direct mail to shoppers.
Their only store was the showroom in their corporate office.
Their website evolved with the technology allowing 3D and augmented reality virtual try-ons.
Brick-and-mortar expansion followed as did their catalog business.
Even Amazon is leveraging a catalog to promote seasonal retail during the holidays.
Brands like The Body Shop and Benefit Cosmetics relied on catalogs as a direct marketing tool in the past.
If you are a Brand Owner operating in the beauty/fragrance genre & want to grow his/her business & need a retail expert to help you realize your vision then feel free to write to me at riteshmohan@yahoo.com or call +971502476483