Retail trends 2021- Your guide to navigating 2021.
As we say adieu to one of the toughest years for the retail sector i.e. 2020; one question is on everyone's mind i.e. What are the retail trends in 2021? How 2021 will be for the retail business?
The answer is simple, if you as a retail business owner are forward-thinking, ready to adapt to new ways of doing business then you shall thrive.
But, in case you belong to the old school of thought wherein you keep repeating what brought you success in the past then you may start counting your days…
Yes, I am being very blunt in stating the same.
Always remember Darwin's theory of survival.
The law is relevant even after 100s of years.
"It is not the biggest or strongest that survive any kind of apocalypse but only the one who is the most adaptable to change."
The objective of my article is to highlight key insights and trends which can guide retail business owners and help them in giving some guiding reference so that they are better equipped & can drive retail transformations in their businesses.
What must retailers do to remain popular?
1) Retail trends 2021- Experiential retail
Gone are the days when the customers expect only product and service. Today millennials and mobile-savvy customers need "experience" along with the product & service.
We are in an "experience" economy.
Brands like Nike & Ikea are experimenting with smaller shop concepts but fused with more engagement activities using technology and Artificial intelligence to drive social engagement in their stores.
Watch Nike's digital retail transformation
In the fragrance sector, niche brands are implementing engagement tools using technology within their displays.
Watch the display stand of a perfume brand "Min New York" at Bloomingdales Dubai mall.
To learn more about the gamification of retail, click here.
2) Retail Trends 2021– "One Retail"
One of the trends in 2021, the line between digitally native retailers and brick-and-mortar stalwarts will become blurred.
There is no eCommerce or e-tail or physical brick & mortar retail but it's going to be the "ONE RETAIL".
Brick & Mortar retail will adapt itself to different customer touch-points.
They shall expand their sales funnel instead of depending upon the mall's feet-ins, they shall start their customers journey from the "search" intent itself online.
Driving brand awareness online & on social media and using it as a part of their "customer acquisition" strategies.
Engaging customers with their relevant content and forming their own communities digitally.
Content marketing will be the new Oil in the experiential economy.
3) Retail trends 2021 – Use of tech products & Augmented Reality
As per a Harvard business review study,
73% of shoppers switch from channel to channel when shopping.
AR can be used to "preview" items before committing to a purchase.
60% and 55% of furniture and clothing retailers, respectively, already use AR
As already mentioned, consumers no longer distinguish between online and offline shopping.
They may start shopping in one and checkout in either.
A Harvard Business Review report disclosed that 73% of shoppers used multiple channels to discover and buy products.
Needless to say, it is mandatory for retail brands to be present on all the channels that their customers are using.
Watch the video of an AR tool by an Indian e-tailer, Lenskart.com.
This video highlights the biggest change in consumer's buying behavior i.e. today customers try the products and check for its social proof and based on the response (likes and comments), he/she buys the product.
Technology is going to be your best friend in 2021.
4) Retail trends – Sustainability will be the driving force.
The biggest lesson 2020, has taught us is that we need to take care of our planet, our resources, and our health by adapting our urban lifestyles towards a more sustainable future.
A study from Unilever highlights the changing stance of consumers in this aspect.
21% of consumers now report that they would prefer brands with an active environmental responsibility campaign.
Retailers who are fast enough to adapt to this trend either by replacing their packaging with sustainable materials or reusing recycled bags or even producing fashion clothes and shoes from the waste materials will be in a better position to face the challenges.
Learn more about sustainable fashion, click here.
5) Retail trends 2021 – Social commerce.
In 2020, nearly 41% of customers said they were currently shopping online for things they would normally buy in-store.
Today, retailing demands a seamless User experience and User interface (UX/UI).
We saw the emergence of platforms like TikTok collaborating with Shopify, enabling Shopify eCommerce platform retailers to sell on TikTok with buy buttons.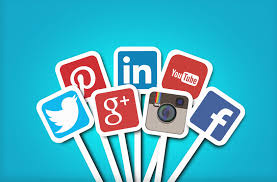 Facebook and Instagram also launched their "shop now" tabs.
It will boost sales for retailers to sell directly on Facebook and Instagram without going through the hassles of driving traffic onto their eCommerce websites.
I had previously written a detailed article on this topic, click here to learn more.
6) Retail trends  – Digital native brands to open more physical stores.
Brands like Lenskart, Glossier, Warby parker all started as digitally native brands have ventured into physical retail. As a result, excelling in their overall sales also.
These brands have developed their digital communities and now servicing them through physical stores which are more on experience and engagement.
Take the opening of the first brick-and-mortar Amazon Fresh Grocery Store in September, for example.
The Amazon Fresh grocery store is a new grocery store designed from the ground up to offer a seamless grocery shopping experience, whether customers are shopping in-store or online.
How you can apply basic marketing principles in the digital world, to learn click here.
7) Retail trends – faster Last Mile Logistics.
It seems like customer expectations for shipping times are only getting faster.
First came 2-day via the rise of Amazon Prime, then next-day, then same-day.
And now, Walmart expanding its two-hour express delivery options.
PwC reports that 88% of consumers are willing to pay for same-day or faster delivery.
From Amazon's Prime Air — which uses drone technology to deliver shopper's orders in 30 minutes or less — to the rise of delivery robot startups, delivery is only getting faster.
As a result, Last mile logistics will see all the excitement and investments in 2021.
This sector is about to grow exponentially.
For example, Talabat, uber eats, swiggy are all expanding their delivery systems not only to cater to food delivery or restaurant sectors but are now even delivering groceries, perfumes, and cosmetics- all within 30 mins to 1-hour duration.
To learn more about last-mile logistics, click here.
8) What products will be trending in 2021?
Apparently, Voice search and gadgets like Alexa, Echo, Google Assistant, Google Home, will be at the forefront when it comes to products.
Retailers need to adapt to this emerging trend by optimizing their eCommerce sites and SEO to adapt to voice searches that will be happening on these gadgets like echo etc.
I hope this article will help my retail fraternity with insights on the trends that will be prevalent in 2021.
In case you need any clarifications, then you can reach out to me at riteshmohan@yahoo.com
About the author:
Ritesh Mohan is a passionate retail professional with over 20 years in the Retail sector, handling some of the biggest brands in the beauty, fashion, and fragrances retail & FMCG sector. He has been instrumental in the growth of some of the regional brands as well in the Middle East region. Ritesh specializes in Retail management, Product development, and Brand Management, Retail Operations, Sales Management, and Franchising & Business Management. He strongly believes in empowering business owners with his wisdom & experience of around two decades in the industry.
Ritesh can also be followed on Instagram as @mohanritesh & on Youtube as @riteshmohan
Buy a " Simplifying retail" book for powering your retail careers & retail stores.
Amazon.ae :
https://www.amazon.ae/Simplifying-retail-Ritesh-Mohan/dp/9390396042/ref=sr_1_1?crid=3P05GBWPB6ANR&dchild=1&keywords=simplifying+retail&qid=1606116153&sprefix=simplify%2Caps%2C450&sr=8-1
Amazon.com :
https://www.amazon.com/Simplifying-retail-Ritesh-Mohan/dp/9390396042/ref=sr_1_2?keywords=simplifying+retail+book&qid=1606116248&sr=8-2