The supermarket business is one of the most complex businesses wherein the margins are wafer-thin, but the competition is throat-cutting with rising operational costs.
Consumers are the core of any business and without customers, you cannot have any business, irrespective of having a breakthrough product.
To learn about the business model of farm-to-fork brands, click here.
So, how does grocery retailer/supermarkets survive?
We need to observe and learn things from our surroundings, the changing in consumer buying habits, consumers' basket/trolley size, and whether today the customers are spending more or less than previously.
All these observations need to be plotted onto the dashboard for making data-driven decisions.
Overcome the mindset of the "Easy way out"
Most middle eastern grocery retailers have this mindset.
They depend upon the brand's "listing fees" or "shelf hiring fees" to build up their P&L and post 6 months to a year, they discontinue the brands and replace them with another brand by again charging "Listing fees".
This mindset has become "cancerous" for food grocery retailers & supermarkets as they see it as an easy solution to build their financials.
Secondly, the easy way-out mindset is the easy availability of funds or going public i.e. IPO without addressing the internal inefficiencies.
Supermarkets need to learn from the German retailer- Aldi
The retailer first came to the U.S. in the mid-'70s and has since become known as a destination for heavily discounted grocery basics and pantry staples.
This year, the company said it had over a million new U.S. households visiting its stores and a 10.5% jump in foot traffic, resulting in a double-digit sales increase over last year.
Aldi core Strategy: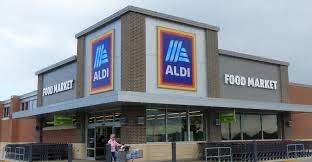 ALDI's core strategy is "keeping only a limited amount of high-quality, name-brand products, so customers don't have many options to confuse them, reducing their selection time."
Currently, there are currently over 2,200 Aldi locations across 38 states in the US.
Staying agile by digital adoption- Supermarkets
Aldi has also built out its digital presence via an Instacart partnership, which began in 2018 and became available in all stores by 2020. In 2021, Instacart-fulfilled curbside and delivery sales accounted for 2% of Aldi's revenue.
What is Aldi's competitive advantage?
With Aldi's "low prices and premium-quality products", during times of economic pressures, they can reach out to more households and thus increase their sales.
To learn how to re-energize your retail concept using gamification, click here.
Staying close to their customers, keeping their ears and eyes on shop floors
Most of Aldi's senior management spend no more than 20% of their work time in their offices & the balance of 80% is spent on the shop floor.
This has resulted in the development of a shopper's basket containing the necessary food and non-food basket creation.
This basket creation highlights overall savings of 30% to 40% in households' grocery budget and thus is attracting more households to their stores.
This strategy "curated basket" has helped the private label business for Aldi.
Additionally, 90% of the store is stocked with Aldi private-label brands that cut out the inefficiencies of national brand products.
In summary, they have "hit two birds with one stone" as the saying goes.
Effective Marketing strategy adoption by supermarkets.
Many new shoppers are acquired by Aldi because of their low prices.
But the customers keep coming back because of good quality, the shopping experience is incredibly convenient and their wallets are a whole lot happier.
Summary-
The food retailing business in the middle east region will soon see disruption as there are multiple gaps, and inefficiencies in the supply chains, and the sector will see corrections, acquisitions, and mergers in the coming days.
Any retailer or retail brand Business owner, who needs a helping hand to scale their business or relook their business from an innovative perspective may reach out to me at +971502476483
I have co-founded a retail platform that provides a market entry strategy to beauty brands in the UAE and helps them scale by creating their retail footprints.
If you are a beauty brand or know a beauty brand business owner willing to enter the middle east region, then we can help you to achieve your vision.
We help beauty brands to scale their retail footprints.
To become a part of a growing and vibrant Facebook group for Retail professionals, click here
About the author:
Ritesh Mohan is a passionate retail professional with over 20 years in the Retail sector, handling some of the biggest brands in the beauty, fashion, and fragrances retail & FMCG sector. He has been instrumental in the growth of some of the regional brands as well in the Middle East region. Ritesh specializes in Retail management, Product development, Brand Management, Retail Operations, Sales Management, and Franchising & Business Management. He strongly believes in empowering business owners with his wisdom & experience of around two decades in the industry