Freakonomics means the asymmetrical information, and irrational behaviors that influence cultures and businesses beyond economics.
The statistical data often DO NOT explain how consumers behave.
Do you know the business model of Mcdonald's?
Previously, I had penned an article on the business model of McDonald's' which is not a burger fast food QSR but a real estate investment trust (REIT).
The only reason, they can sell a burger for a couple of dollars is due to the fact that the land is owned by McDonald's and leased out to a franchisee to run and operate the restaurant.
Read the article here, click here
There are many business models whose revenue model is different from their main line of business.
Business model of Movie theatres is a classic example. 
The theatre owners don't make a profit by exhibiting the movies but by selling food i.e. popcorn, drinks, snacks, etc.
On the Movie ticket, the theatre owner gets approx. 25-30% margin but on the food the margin is in multiples and add to it the "cinema advertising" revenue stream and earnings from concessionaires etc 
Food and advertising options cover most of the theatre's overheads.
Now comes the great reveal of the month.
What do you think the Indian airline carrier Indigo's Business Model?
If you answered, by carrying passengers, you are partly right.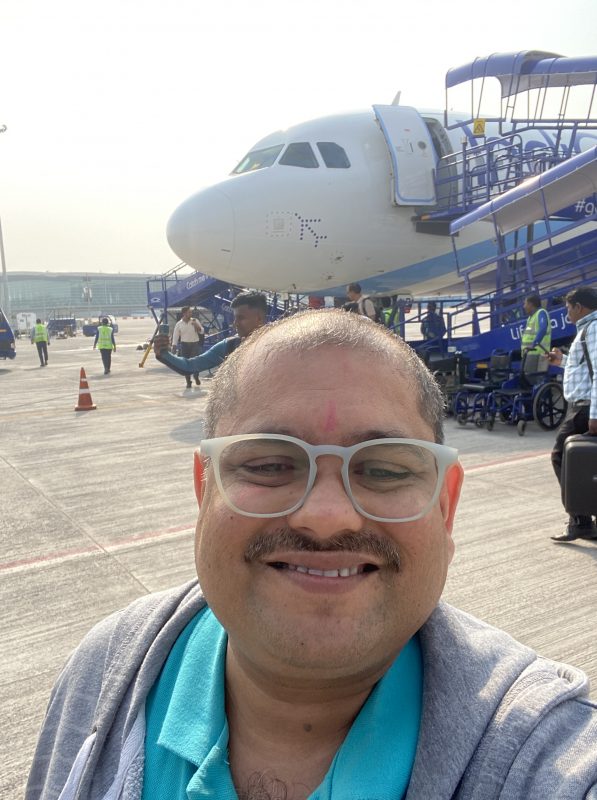 The main contributor to Indigo's profit is the in-flight catering (food) that they sell to the passengers.
The profit of the airline's food business is greater than that of the Pizza chain.
The below picture shall reveal the stats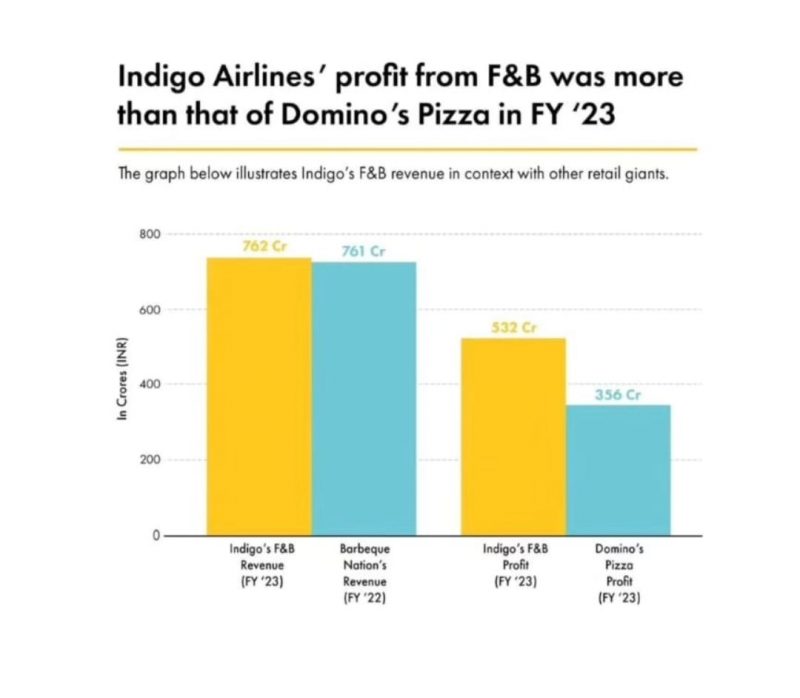 The study of Business and its models has always fascinated me all these years of my management career. In fact, studying the business KPI and its economies are my hobbies now.
What is multi-touch attribution channel retail,? click here
I invite my readers and fraternity to list out other examples from the field of Business wherein the revenue model of the business is different from the mainline business itself.
About the Author
Ritesh Mohan is a retail expert with over 24 years of experience in the retail sector handling some of the biggest brands in the fashion, beauty, and fragrance sectors both in India and the Middle Eastern region. He is an author and a thought leader in the industry. He is a regular contributor to business magazines, papers and newspapers wherein he shares his wealth of retail wisdom.
If you are a Brand Owner operating in the beauty/fragrance genre & want to grow his/her business & need a retail expert to help you realize your vision then feel free to write to me at riteshmohan@yahoo.com