Top Retail trends shaping the retail landscape in 2022
As we embark on the new year, allow me to predict the 7 retail trends that will dominate the retail sector in 2022.
The year 2021 has been a year of recovery for most of the retailers and the retail sector in particular.
The increase in the vaccination rates & our vaccines' providing immunity towards new variants of the virus will help the economic cycle to bounce back to pre-covid levels in 2022.
What is the future of retail?
Is retail dying?
This is one of the most common questions that get asked very frequently across panel discussions.
So let me answer it now.
The retail industry exists until the people do. It is one of the oldest forms of business known to mankind.
With the shops closing across the malls is rather signaling an advent of the new era – One Retail.
New trends and tendencies in buying behaviors & customer expectations are emerging.
Hence retail is one of the most agile industries, it needs to adapt to the changing environment and flourish.
Re-inventing the retail model by keeping your customer's expectations and habits at the core of the business is the mantra to survive and thrive.
Learn how covid19 changed the consumer's buying behavior, read here.
Retail trends in 2022.
1. One retail to continue to thrive.
We all are living in a Hybrid World, i.e. digital as well as physical.
As per Statista Digital Economy Compass, the global average time spent using social media platforms per day is 142 minutes in 2021 – far higher than the 90 minutes recorded in 2012.
Surely this behavior has brought a change in consumers' behaviors and their consumption habits, especially media consumption.
It gives rise to social commerce which is another manifestation of eCommerce.
Today retailers cannot depend on one or two or even three channels of communications or even touchpoints.
A study has revealed that on average customer checks the brand on 9 touchpoints prior to purchasing the brand.
Hence the brands need to embrace this change and talk the same communication message across the platforms (stores, website, tweeter, Facebook, Instagram, youtube, direct mailers, catalogs, market places, etc).
Retailers and mall owners need to learn the art of story-telling to this segmented targeted audience.
One of our regional mall players MAF- City Centre is doing it very effectively.
They have one message & story being communicated i.e. Providing great moments by making their malls – the center of their customers' lives.
This vision is compelling the MAF team to come up with innovative ideas to remain relevant and active since they made the promise of making their mall – the center of their customers' lives.
The malls like Emaar (The Dubai Mall) have taken the entire mall (all tenants) online, giving a buying option to their mall's visitors more convenience. Some of the malls have concierge service as well.
"Keeping Customer at the center of all your activities" is going to help both retailers and mall owners to thrive in the coming years.

retailritesh
It is no longer an imperative question whether you need an eCommerce channel of distribution for your brand or not.
You need to be able to serve your customers across the touchpoints whether is e-commerce, social commerce, or physical store.
2) Immersive Retail experience
Did you recently visit the mall and pass by any of the fragrance stores?
If yes, then you would have noticed how fragrance retailers try to make use of sensory elements by diffusing their signature scents or aroma to the mall's customers.
Use of Augmented Reality & Virtual reality will be more often used in the retail sector.
They provide value addition to the customers to engage with the brand virtually as well as in the physical world and provide product information and brand communications in a seamless manner.
They've created a Place App for you to place furniture items into your house using a simple smartphone. You can see if it fits your design, room size, and other settings.
Gucci (pathbreaking innovation- experience hubs)
In their flagship store in Italy, they charge an entrance fee.
It is now a mixture between a café, a museum, an art gallery, and a shop to provide an immersive experience of all senses.
Thus, both new people and Gucci fans are actively engaged.
They use AR & VR in their stores. For example, you open an app, scan shoes, and get additional information about them. You can also try on other items unavailable in the store to order them or not.
This brand makes and sells glasses.
They also have an app to try on different glasses before buying them online.
The same can be done with jewelry, watches, clothes, and everything possible to try on.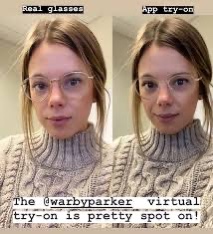 They use AR for you to try on makeup, see what product shades fit you best, and save your money ultimately.
They have virtual mirrors installed in most of their stores.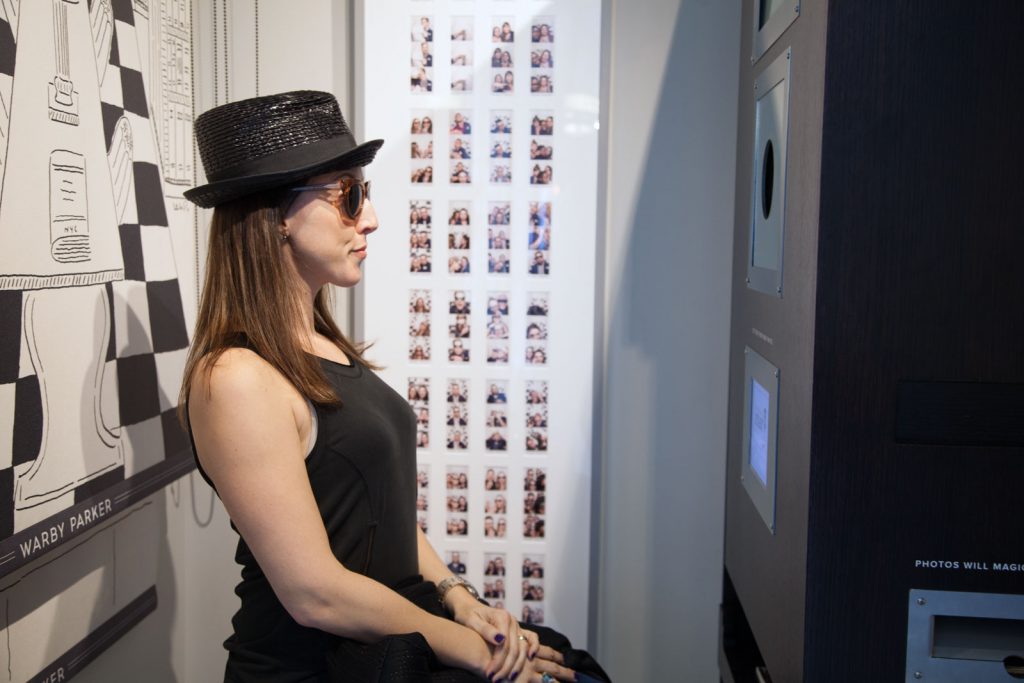 Learn how to re-energize your retail, click here.
3) Voice Search and Personal Assistants to become a norm in retailing.
Another specialist application for AI is an increase in the use of voice search and personal assistants.
Google reports that 27% of people on the internet now conduct voice searches on their mobile devices.
It is particularly popular with Millennials and Generation Z, who prefer to talk into their phones rather than type.
The implication of this change in consumers' preferences is that retailers need to incorporate Voice searches onto their eCommerce platforms and make them more SEO friendly.
4)Sustainability and circular fashion brands to thrive.
One of the good things that covid19 has done to consumer's habits is that it has made us all "health-conscious".
We all have started noticing and reading on the ingredients listing printing on the products that we buy and consume.
This change in consumer preference is one of the primary reasons why sustainable brands or purpose-driven brands and shop concepts based on circular fashions are growing.
To learn more about sustainable brands, click here.
5)Livestreaming Has Grown in Popularity
Livestreaming has grown in popularity over 2020 and 2021.
Home-bound consumers found live streaming to be a way they can engage when shopping online.
The challenge is to integrate live shopping with physical stores but it can be done by retailers who are technically advanced especially retailers like Warby Parker, Nike, etc.
6) Buy Now Pay later -fintech tools to become more prominent
In order to tap a large non-credit card users segment into the ONE Retail bandwagon, fintech products like Buy now and pay later will become more relevant as they bypass the credit norms laid down by traditional banking systems and do not hamper the credit ratings of the customers.
To learn more about BNPL, click here
7) Data is the New Oil– Retail trend.
The biggest challenge in today's time facing the industry is that there exists a humongous amount of data every day but most of the retailers lack the expertise in "making sense out of that data".
There are software solution providers who would sell that tool but lack the expertise to provide "Key actionable insights" from the data on regular basis.
The primary reason for this gap is due to the fact that CEOs of most of the retail companies come from finance or accounting backgrounds and due to their limited vision, they fail to foresee the opportunity beyond the balance sheets.
Unfortunately, most of the retail companies are being driven like finance firms and not as retail firms and hence you see more retailers standing outside the financial institutional offices for filing for bankruptcies.
To learn about e-receipts, click here.
Hope this article will help my retail fraternity and member to incorporate a few insights into their retail calendar in 2022.
In case if any of my retail connections want to reach out to me for taking my advice or help in their retail initiatives, you can reach out to me through the contact me section on my website.
Photo by cottonbro from Pexels
ABOUT THE AUTHOR
Ritesh Mohan is a passionate retail professional with over 22 years in the Retail sector, handling some of the biggest brands in the beauty, fashion, and fragrances retail & FMCG sector.
He has been instrumental in the growth of some of the regional brands as well in the Middle East region.
Ritesh specializes in Retail management, Product development, and Brand Management, Retail Operations, Sales Management, and Franchising & Business Management.
He strongly believes in empowering business owners with his wisdom & experience of around two decades in the industry.
follow me on Instagram as @mohanritesh & on Youtube as @riteshmohan