Retail & Metaverse, what's the relation?
Do words like sandbox, Roblox, and Decentraland sound familiar to you?
There is a high probability that you would have heard or come across these words in tech seminars etc; Yes, they are all platforms in Metaverse which is a kind of virtual world that promises to change the world and the way we interact or engage with each other.
The retail sector is one of the oldest sectors known to mankind and is also not far behind this race to make its impact in the metaverse.
Brands like Balenciaga, Nike, Adidas, and now Forever 21 are the newest entrant to the meta world.
Myth- Why there is so much noise about Retail & Metaverse?
Piper Sandler's research done in the US covering a 7100 Gen Z sample base brought out some astonishing facts.
It suggests that Gen Z isn't into the metaverse.
The survey found that 26% of teens own a virtual reality device, but only 5% use it every day. Plus, just under half (48%) are either unsure of or not interested in the metaverse.
A 2021 report from Wunderman Thompson Intelligence found that only 38% of consumers worldwide knew what the metaverse was.
Despite the given above statistics, retailers, and brands are all pushing their initiatives into the Metaverse to catch the new audience and remain on top of the mind recall of millennials which are flocking to the meta platforms.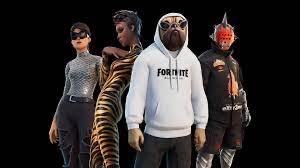 Roblox may be one of the biggest platforms with 58.8 million daily active users, a 24% increase from a year ago, according to its latest earnings report. The platform is resonating with younger users as well: As of Q2, 24.2 million daily active users were under the age of 13, according to Statista.
Metaverse Retail examples :
Brands like Gucci, Gap to Walmart, all have launched activations on Roblox, ranging from well-designed virtual pop-up stores to interactive games.
The mantra is "Be present wherever the future customers or future money spenders are present".
How brands are using Metaverse?
Mainly brands and retailers are using metaverse for:
Interactive engagement
To build a community of engaged customers using games, and making the community earn virtual tokens which are then redeemed in physical stores.
Product trials and fashion forecasting (used by fashion brands)
Product testing of fashion apparel using environments like Roblox, where dressing up avatars is a fundamental part of the experience.
Brands keep track of how consumers are reacting to each avatar and its dresses and based on the popularity decide on the quantities of the garments to be procured from the factories.
learn about fintech tool BNPL (Buy now Pay later), click here.
What is ROI for Retail brands on metaverse?
In its most recent earnings report, the virtual world showed revenue was at $517.7 million, up 2% year over year.
But whether brands can monetize their campaigns, is yet to be seen.
According to McKinsey, the metaverse would have a $2 trillion to $2.6 trillion market impact on e-commerce.
This impact may be direct or indirect because of engagement on metaverse driving purchases or top-of-mind brand recall resulting in purchases.
If you are a Brand custodian and believe that putting your brand in the metaverse adds 5% to your brand's profits, then let me be blunt here, that is not going to happen anytime sooner.
But yes, being present on Metaverse can increase your brand's salience.
One of the key skills that would put you stand apart from the rest in the digital era is your Selling skills.
A must-have skill for any entrepreneur.
"If you cannot sell, you cannot build a business."
Grab a copy of my new book, "How to be a shark salesman".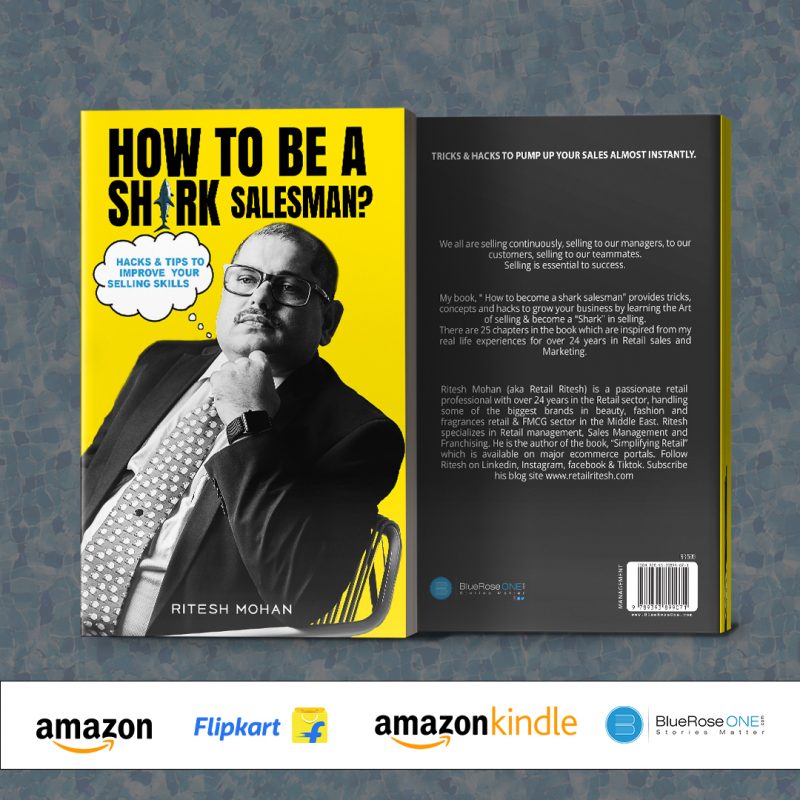 Now published across eCommerce platforms.
for purchase from Amazon.ae, click here.
About the author:
Ritesh Mohan is a passionate retail professional with over 20 years in the Retail sector, handling some of the biggest brands in the beauty, fashion, and fragrances retail & FMCG sector. He has been instrumental in the growth of some of the regional brands as well in the Middle East region. Ritesh specializes in Retail management, Product development, Brand Management, Retail Operations, Sales Management, and Franchising & Business Management. He strongly believes in empowering business owners with his wisdom & experience of around two decades in the industry